About
Maistro is a software service provider harnessing cutting edge technology and data analytics to lead the way in tail spend management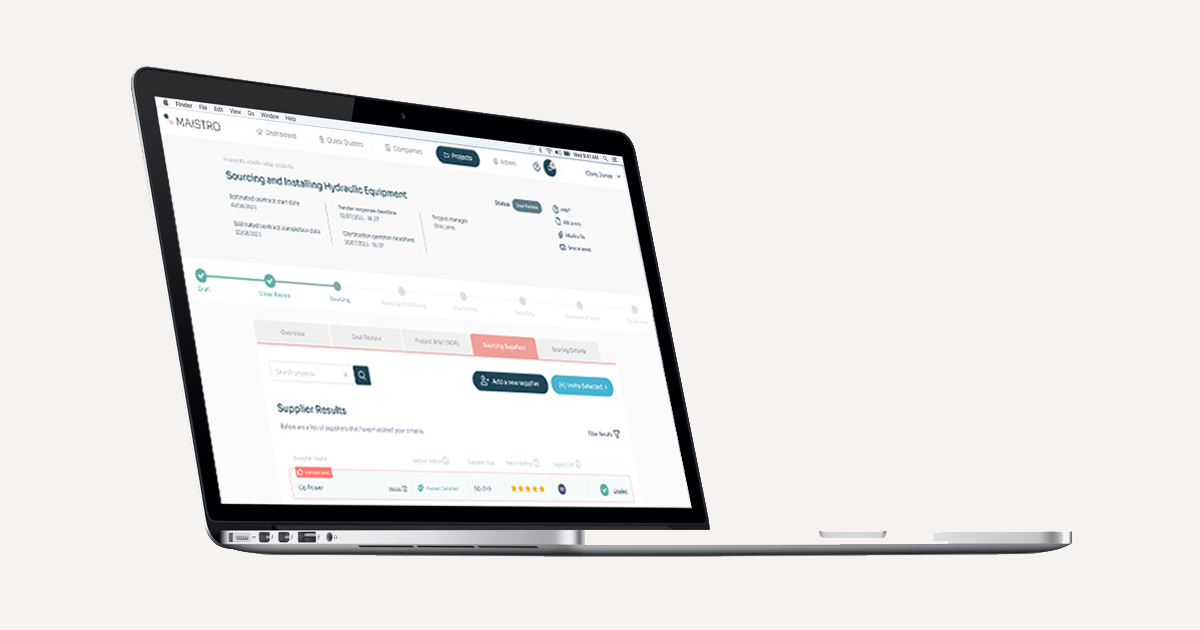 Why
We believe it's time to interrogate the small spend. Why? Because small contracts account for about 20% of all business spending. Typically, these are business services – IT, facilities, marketing, professional services, travel, HR – procured by colleagues across a firm.
Right now, all eyes are on cost management. Businesses need a better way to buy services. Often, it's the tail spend that goes unchecked. Yet, it's the key to significant savings and efficiencies. This is where Maistro comes in.
How
Maistro is the future of tail spend management. We bring time-saving automation and AI-powered insight together into a precise procurement platform.
Designed for volume, it's a unique combination of analytics, sourcing and contracting. Levelling the playing field for suppliers and improving outcomes for clients.